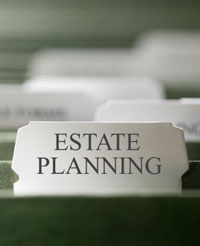 Our partner in estate planning, PhilanthroCorp, hosts teleconferences throughout the year to help you understand the important issues of providing for your family, reducing taxes and expenses and being a good steward of the things God has entrusted to you for His glory.
From the comfort of your home, you can participate with others throughout the country in 45 minutes of Christ-centered instruction on estate planning.
Here's a sampling of topics:
Difference between a Will and Revocable Living Trust.
Important considerations for my Advanced Healthcare Directive.
Important considerations in selecting a guardian.
How should a trust be structured for my children?
Should all my children be treated the same?
How to minimize taxes and probate costs.
How much do people typically leave to charities?
What is a letter of testimony?
As a friend of Gospel for Asia, you are invited to participate in an estate planning teleconference free of charge. The teleconferences are open to friends of other ministries as well. They will be held:
Thursday—January 17, 2019
9:30 am (Pacific) 10:30 am (Mountain) 11:30 am (Central) 12:30 pm (Eastern)

Tuesday—February 26, 2019
2:00 pm (Pacific) 3:00 pm (Mountain) 4:00 pm (Central) 5:00 pm (Eastern)

Thursday—April 11, 2019
12:00 pm (Pacific) 1:00 pm (Mountain) 2:00 pm (Central) 3:00 pm (Eastern)